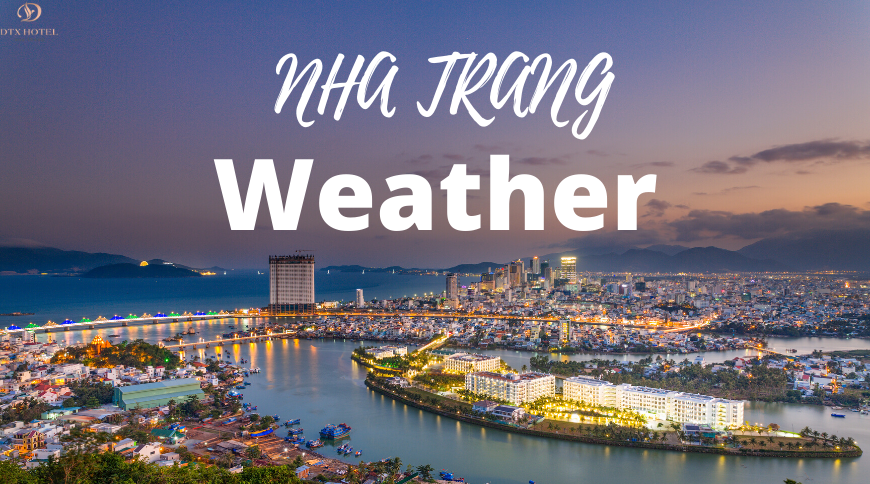 Nha Trang weather
NHA TRANG WEATHER
The weather in the beautiful city of Nha Trang on the southern coast of Vietnam can be divided into two seasons; the monsoon season and the dry season. The dry season can be enjoyed during the first eight months of the year before the monsoon period begins in September. Despite the rainfall in the latter half of the year, the temperature in the region remains relatively moderate. Temperatures do not tend to drop below 18°C and peak at an average of 30°C during the summer months.
The dry season
From January to August, Nha Trang weather is at its most beautiful. The warm and humid climate at this time of year is ideal for a relaxing vacation. Laying on the beach out on the sand and catching some rays. The 6km of beautiful sand beaches and crystal clear waters of the area are best enjoyed at this time of year.
During the summer, from May through to the beginning of August, Nha Trang experiences very little rain. This dry weather is perfect for days out on the beach or enjoying outdoor activities such as watersports and hiking through the city's stunning mountain trails. It can get quite hot in July and August, however, so we recommend visiting earlier in the season.
When is the best time to visit Nha Trang?
The best time to book a trip to Nha Trang is from February to May. The weather is pleasantly warm at an average of 26 to 27°C. If you're looking to go diving in Nha Trang's beautiful coral reef , the diving season runs from January to October. We would recommend visiting from April to August as this is the driest time of year.
Monsoon season
Nha Trang's monsoon season begins in September and ends in December. So if you're thinking of booking your visit for this time of year, you should be aware that you're likely to experience heavy rainfall. Accommodation tends to be much cheaper at the end of the year. Although the rainfall levels in monsoon season can lead to typhoons and treacherous thunderstorms.
If you're thinking of paying a visit to the beautiful city of Nha Trang, the DTX Nha Trang Hotel will make your stay unforgettable.
For more information, give us a call on Tu Nguyen: +84 98 302 38 88 or fill out our online Contact Us