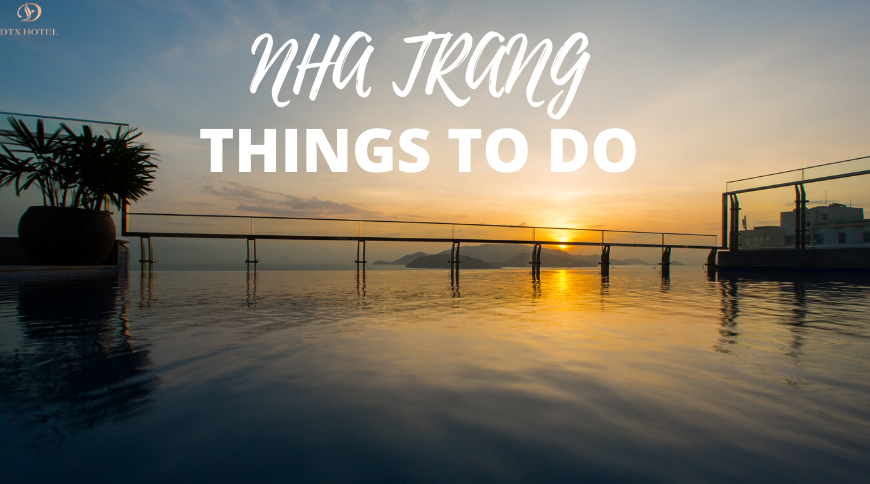 THINGS TO DO IN NHA TRANG
Things to do in Nha Trang – A guide to your first visit to Nha Trang
You've booked your holiday and are counting down the days. This is your first visit to Nha Trang in southern Vietnam. With so much to see and do it can feel overwhelming to plan the perfect holiday. We've gathered some of our favourite destinations and activities in to help you plan your ideal adventure.
A seaside paradise
Nha Trang boasts beautiful beaches spanning 6 km including the most popular and if that is not enough the city neighbours 19 tropical islands just off of its coast. These islands provide more beautiful pristine beaches and waters with majestic coral reefs and caves for snorkelling, diving, and boating.
Beautiful surroundings
If you are more of a land dweller then discovering Nha Trang's hidden and not so hidden gems will be sure to delight. Nha Trang is surrounded by mountains and beautiful landscapes including hot springs, towering churches, Buddhist temples, waterfalls, and palaces on the mountain side. If you like unique experiences make sure to indulge in a mud bath, your skin will feel softer than it's ever felt.
Some popular destinations to consider on your itinerary:
 Nha Thrang Cathedral, Thap Ba Hot Springs Centre, Ba Ho Falls, Bao Dai Villa
An Electrifying Nha Trang Nightlife
The nightlife of Nha Trang is like no other. The city is a hip cosmopolitan and there is a party for everyone from upscale roof top lounges to beach front bars and dance parties.
Shopping & Dining in Nha Trang
If shopping is your pleasure then you will love the affordable and tourist friendly markets of Nha Trang where you will find beautiful handcrafted clothing and artwork. Be sure to visit the  market for a variety of interests. There are also many fine dining restaurants to choose from across the city and seafood is the specialty in Nha Trang. They are a sea side oasis with the freshest and finest seafood delicacies in Vietnam.
Your first visit  will feel like it has gone too quickly and be an amazing experience. Take a moment to plan out your preferences and favourites and you will be sure to have a memorable time. There is so much to see and do with its beautiful beaches, bustling nightlife, shopping, & dining; Nha Trang will be your new favourite holiday destination. Be prepared to take lots of photos and make memories that will last a lifetime. Our Staff at DTX Hotel are looking forward to assisting you.